In order for link to work, macbook and the player need to be in the same network.
Yeah they're in the same WiFi network

Not sure why it wasn't detecting it as a source then
pulled the decks out from the Record Player area and dropped them on a 4'x18" wood plank a top a console and added some Chroma COLOR - Decks in the LA Laker Color Scheme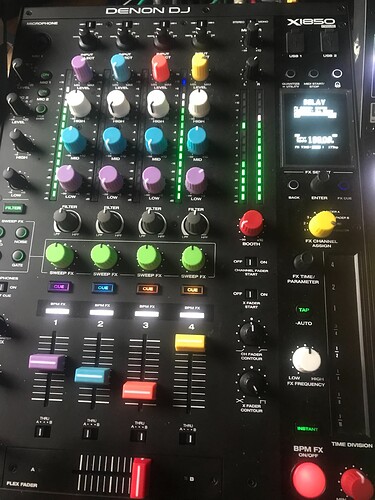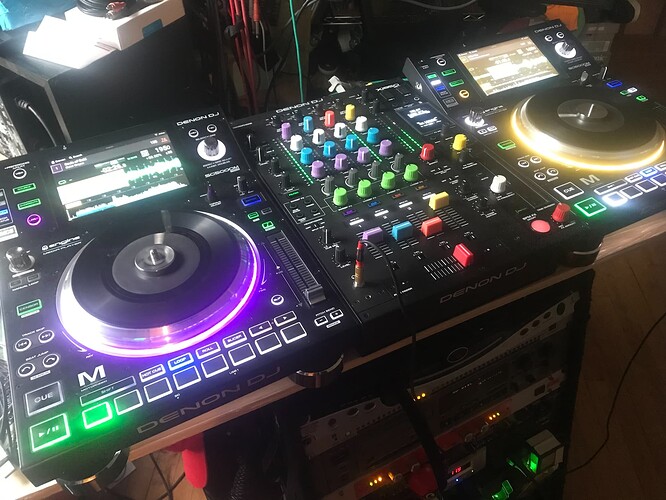 That is one colourful mixer.

I think you need some speaker stand covers to match the table.

Yeah, you can find them 1 and 2-sided, same stuff