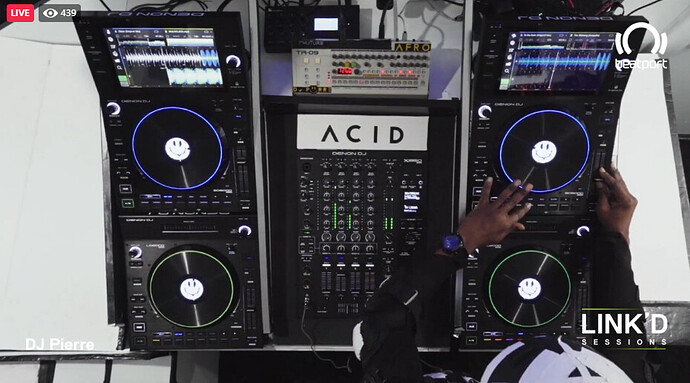 Looks like a good adtion to the current Denon gear to me

Livestream: Redirecting...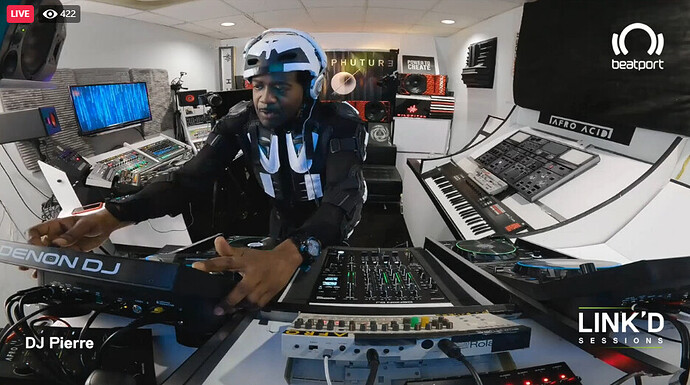 Did a few enhancements to a screenshot: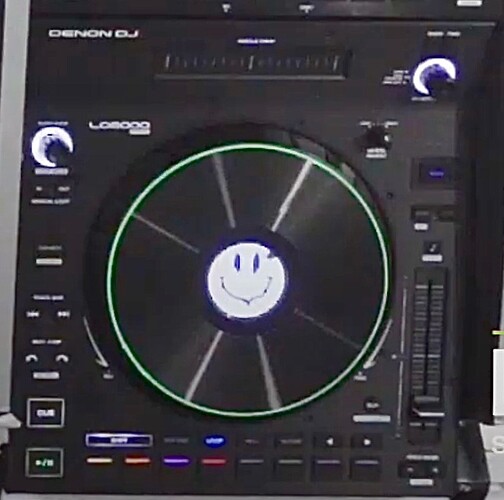 Looks almost identical to the lower part of the 6000s (except for the missing stop time knob).
And the area to the left of the touch strip feels empty…
I'm just wondering how can this happen? Or will they release them this week so that it doesn't matter?
I'm thinking the news will break in a couple of days.
Being a "supported leak", I guess they will be announced soon, with 1.6 (2.0?) Engine OS/Prime
So, LC6000 it is

Changed the title accordingly.
Thought about doing that 4 hours ago.

I think I spotted something else.
I wonder what j16 is?
It would have been REALLY cool if that touchstrip had been a mini LCD showing the waveform.
Although the new LC model looks interesting in this kind of setup, for the typical horizontal deck1/mixer/deck2 setup, I would still prefer the regular model. It would feel weird to have a just the controller and the display on the other side of the setup.
Hopefully Denon has not spent all resources only to this new model, but did their homework for the existing issues and enhancement requests, e.g.
Did they fix the open issues (sound, etc.)?
Did they implement at least the "P-style" beat phase meter without the need to fiddle with sync to have it working? (will stop here, otherwise we have another "catchup" style thread)
WHAT IF… 2x LC6000 + X1850 + Engine Prime Performance Edition on iPad
Cool Prime entry level setup
OR: 2/4x LC6000 + X1850 + Traktor
Just dreaming
If Traktor (or Denon) provided the maps, I'd be all over using 2of these with an X1850. But since NI seems to be on the outs with InMusic right now, I'm not holding my breath. Maybe NKS partners will help situation. .
Send me what ever midi controller and I can build a map in traktor for it.
Did the Rane12 ever get connected to Traktor or Serato for computer DJ use?
Twelve mk2 - I seen was mentioned as a Traktor controller that can run like S3700/3900 hybrid midi mode - USB to computer, RCA to soundcard for timecode
With respect to building a map… The issue is really about the future of the platform and support.
I still think that Traktor still has the best software for the way I play. But it's got a few well known quirks and showing it's age. And my sense is that unless they update the code and get support for a lot more controllers very soon, their days are numbered. A factory map would indicate an intention to make those changes. But NI has been super quiet even after the press release on the acquisition - nobody in the public knows what they are doing. And since RaneOne doesn't have a map for Traktor, I'm not feeling the love right now - though the Rane 12Mk2 indicates Denon's desire to keep their equipment platform relatively open.
Well, if You go to NI forum and read a bit, than You would know, that they are doing fine and working hard on new version of traktor alongside the public beta that is being worked on at the moment. Maschine + is getting a major update in about 2 weeks (or a bit longer, but that was their statement). Komplete is still working and will continue to be developped as well. Only product that is possibly getting left behind is an ipad version of traktor. They stated that it has laid the foundation for completely new coding of Traktor pro's core. So maybe this year we can expect traktor pro 4…? Who knows. At least we know that there is a lot going on, but it's behind the scenes…