Hi.
I wanted to comment on what is happening to me to see if it has happened or is happening to someone else and if someone know a possible solution.
I've been noticing slight oscillations in the listening of my musical tracks a few months ago, especially in the vocal part.
My Engine OS firmware is 2.1.2
I have performed the following test on my Denon SC5000M units with purchased and trusted tracks:
With the 2 units with the engine stopped, the mix sticks and lasts over time.
When I stop the motor of the unit on the right leaving the one on the left on, however, the unit on the left (motor on), the mix is ​​out of phase and I have to advance the pitch approx 1% with respect to the other with a margin pitch ±8%.
If I do it in the other direction (left unit stopped and right motor on), the mix is ​​also out of phase, although with a smaller margin, I have to advance the pitch by approximately 0.20%, also with a margin of 8%
They also don't seem to remain stable over time, so I have to correct them often. I think this could be the oscillations that I talked about at the beginning and that would be giving rise to the "gurgling" of the voice in the vocal songs, especially acapella.
The truth is that, although I could imagine that something was wrong, I have been tremendously disappointed, because I love DJing by ear (beatmixing) in the old way, but I can't get the mixes syncronized, so the user experience, compared to some Technics (without calibration problems), is poor and frustrating.
Units are out of warranty.
Does anyone know any solution?
Can the motors of these units be calibrated in any way, either at the software level, or by means of an internal potentiometer or regulator?
In the following video a user reports the following: "The following bug has been detected in Denon SC5000M players. We believe that it is due to the temperature since at a temperature of 20º it does not happen to them but when they drop below 15º they have the following error and it does not disappear until after about 10 - 15 minutes."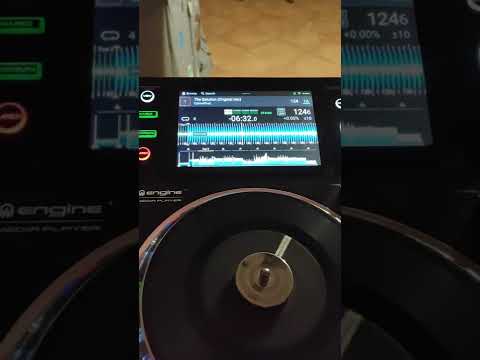 Thanks in advance.