Hi!
I need help to update X1800 firmware from v1.1.1 to v1.2. The firmware updater says "device not found" Clicking "scan for device" does not help.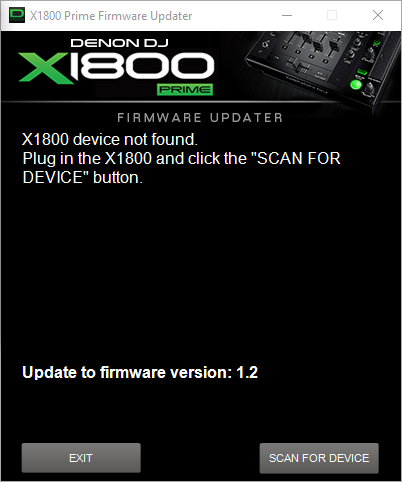 I followed the instructions as described here (why are the update instructions not included in the zip file?!): Updating firmware X1800 - #14 by polderboy However, the second window did not show up automatically. So I started Denon DJ X1800 Firmware Updater2.exe manually. The X1800 is in state "Update data receiving".
The x1800 control panel says device is connected: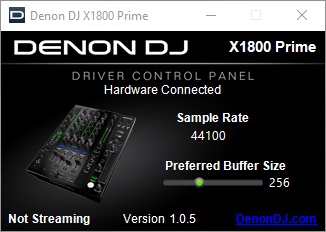 My system is running Windows 10 Pro version 1803 (Build 17134.706) x64.