Here is what we discover in France as an announcement from Pioneer Dj: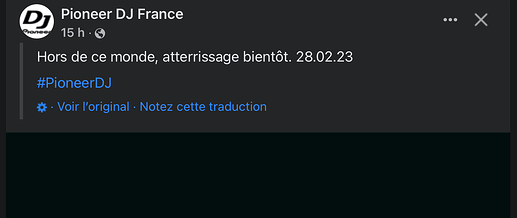 It's pretentious!

Undoubtedly a product to make people forget the poor XZ which could not really celebrate its 4 years, I would say more than 3 years!!! With these two big flaws: fake 4 decks and screen too small!
It will be necessary to expect a 4 decks, with streaming, Stems and rotating platters???