Brand new from Guitar Center. Just realized that channels 1 and 4 have much different baseline gain levels with channel 1 being slightly high, and channel 4 being drastically low (almost unusable in most situations)
I loaded the same 1 bar loop to each of the 4 channels and beatmatched them all, and then set the Trim knobs to 12 noon. All FX/sweeps were disabled and EQ pots were zeroed as well.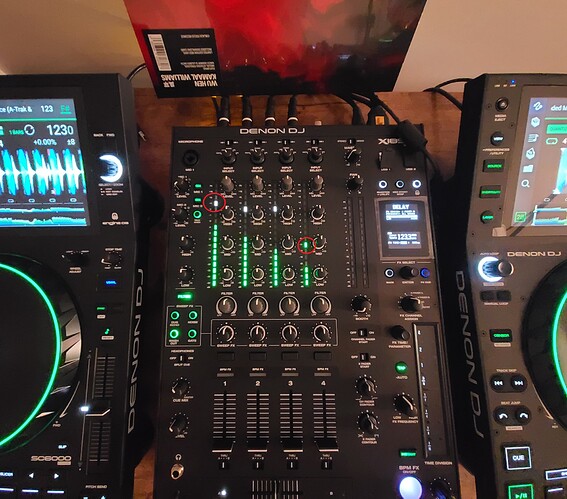 Do i need to ship this back? It sounds like Denon are up to their eyeballs in support requests / trying to get existing orders out the door and i'd rather not have to box this back up if I don't have to.