Will we be able to get these units in white,or are they just black for now…
The prime series has already been spotted in white on an event.
How about pink… for the ladiesss!
Does this answer your question ?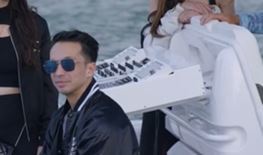 There's nothing about the all-white trim on a yacht that makes me want to be those guys.
White ones do not make me crazy
White would be nice, I like the look
a little bump here. any eta regarding white ones?
There are several companies offering white skins but no plans in the foreseeable future to release different coloured casings
i see so what heldens used was nothing official?