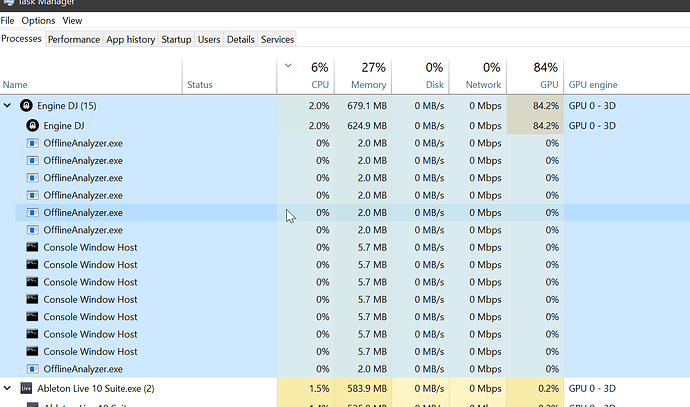 I'm baffled. Is this happening for anyone else? Engine DJ is minimized, and has only been open for about 4 hours.
Windows 10 Pro 21H2
Engine DJ 2.4.0
3840x2160 desktop resolution with 150% UI scaling on a 120hz display.
Engine is running maximized usually.
Can anyone offer any ideas? This is ludicrous.