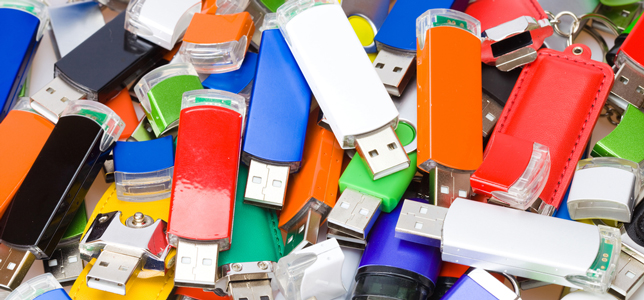 There have been a number of posts on this forum alone, describing scenarios where every setting, every cable, every file and every button press has been correct, and yet the DJ still experiences difficulties. In some cases, the DJ has eliminated the problems, by swapping their original USB flash drive.
Usually after each such revelation, the suggestion is made that a list should be made, showing good or bad (or both) flash drives. The flash drive list suggestion usually fades out once the reality kicks in about just how many different makes, models and variations of USB flash drive there are in the world.
I'm very pleased, therefore, that we've recently found that USERBENCHMARK have already done the work, and are still adding newer models to their tests all the time.
They have a list of over 600 USB thumb drives and thanks to a handy downloadable user test application, Windows users can test new USB flash drives and upload the data into the main list, automatically.
The table of results can be sorted and filtered in many ways. Different data columns can be added or removed as desired. When you look at the results table, click on the orange arrows near the top right corner of the table - this allows you to change which columns feature in the results.
For DJing, one of most important properties for a USB flash drive is how fast it can read data (sustained, not burst). The UserBenchMark table offers a column of data called "Peak Read MB/s" which captures this information well. Dont confuse that data/column with "Peak 4K - R" which is a rating of how fast a flash drive can read many tiny files, which isnt applicable for DJs, where audio files are huge, in comparison.
Remember also that bloatware, or other hidden features on USB flash drives can taint their performance and their suitability for DJ use. Most of the USB Flashdrive manufacturers offer free downloadable removal tools for such hidden bloatware and utilities.
Please note that the userbenchmark site is external to the forum, and may display links or adverts which we may not endorse, sponsor or control and therefore accept no responsibility for.
The results in the UserBenchMark table have not been verified by ourselves and we provide the link to their site purely for your consideration.