Whenever I play on the prime 4 around 30 to 60 minutes, the screen starts ghosting. Don't know if this a hardware or firmware problem? In the picture below you can see what the problem I'm having is. The problem goes away if I turn off the unit for a few hours, but comes back as soon as I start playing for 30 to 60 minutes. I saw another post about this problem for the sc6000 players.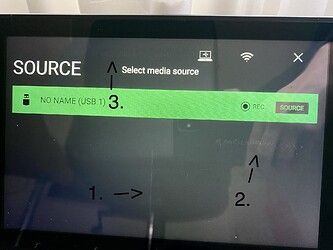 It only happens to static high contrast images. The waveform (number 2. on the image) is ghosting, because I left it static for a while. The vertical line that centers the waveform (number 1. on the image) is always static. And the track name (number 3. on the image) is ghosting, because I didn't change the track in that deck.
Its not clearly visible, but its really annoying when you notice it. I don't know if this can lead to any permanent damage of the screen.