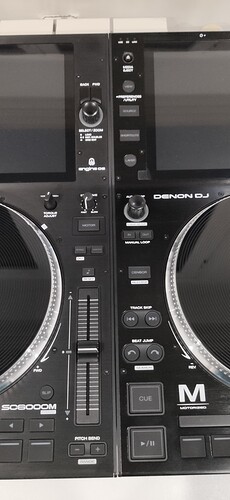 Greetings all, I recently purchased a pair of Sc6000m's from Juno UK. The odd thing is, one player has a smooth glossy black Faceplate finish and the other has rather a rough greyish Matt surface finish (check the attached picture). Has anyone else experienced such a weird and extremely frustrating issue?
I did some quick research on the forums, and it appears that there is at least another user that has faced the exact same issue:
He's been told by his dealer that Denon has apparently released a New variant color (grey) for its newest models. Can anyone confirm that?!
Thanking you in anticipation