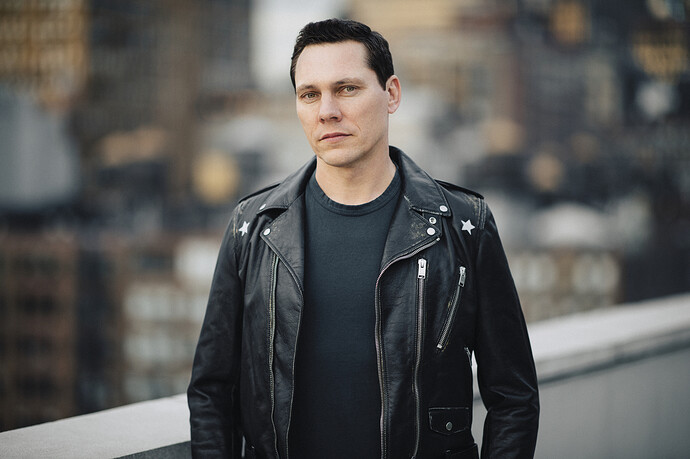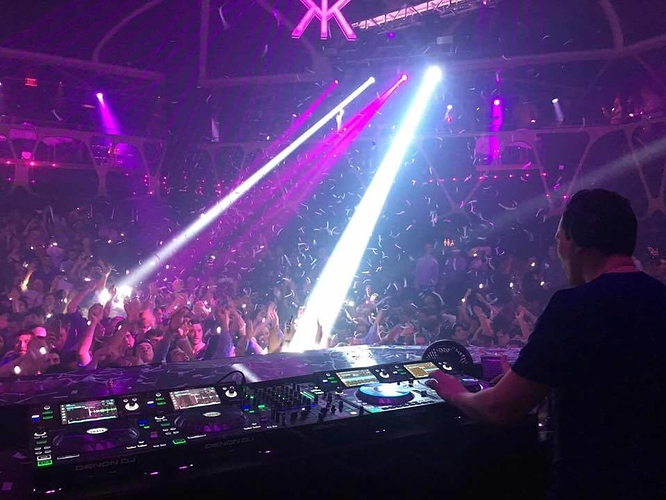 It's been rumoured and expected for weeks, but today as of 15:00 GMT, it's official !!!
Denon DJ announces leading DJ and Producer, Tiësto, changes his rider to the Prime Series. World famous DJ/record producer is latest artist to come into the Denon DJ fold and embrace the innovation and standard-shattering performance of their all-new Prime Series gear.
Prime Series SC5000 Media Player and X1800 Club Mixer are now shipping globally.
Ash Vale, UK (June 1, 2017)—Denon DJ (www.denondj.com), a leading manufacturer of premium DJ products and solutions, today announced that world-renowned DJ, producer and industry influencer Tiësto has changed his rider to include the groundbreaking Prime Series SC5000 media player and X1800 club mixer.
Recognising a critical need in the professional DJ space for equipment that delivers unprecedented levels of performance, ease of use, musical file organisation and complete system synergy, Denon DJ's Prime Series units represent the future of the professional DJ experience. Tiësto has embraced these extraordinary Denon DJ Prime Series units:
The SC5000 professional media player with 7-inch multi-touch display, 24-bit audiophile sound, powered by Denon DJ's incredible Engine Prime music management software

The X1800 Professional 4-channel club mixer with OLED screen, Sweep and BPM FX and LAN connectivity with multiple SC5000's
Either of these units by itself delivers exceptional DJ performance and is an innovation breakthrough. Used together, they form a complete system that is unsurpassed in professional DJ excellence.
The Denon DJ Prime Series is a perfect match for the globally-recognised dance music icon, who was dubbed the 'Greatest DJ of All Time' by Mixmag. The ability to grow, adapt and evolve within the ever- changing world of electronic dance music has helped Tiësto identify emerging trends within the genre and remain ahead of the curve, both within the realm of music and beyond it. Fans will have the chance to witness the DJ utilise the Prime Series firsthand at EDC Las Vegas, where Denon and Tiësto will team up to bring festivalgoers a range of exciting experiences throughout the week.
Always challenging his own personal and creative boundaries, Tiësto quickly recognised that the Denon DJ Prime Series would take his performances to a higher level. With the SC5000 and X1800 Prime units locked on and doing the heavy lifting, Tiësto is now free to perform with more energy, passion and creativity than ever before.
Commenting on why he chose to partner with Denon DJ Prime, Tiësto said, "I knew right away that with the intuitive interface and creative feature set of the Denon Prime gear, I could set myself apart as an individual performer and really advance my creativity in my live DJ sets."
Paul Dakeyne, Denon DJ Brand Manager said of Tiësto; "Globally acknowledged as the most influential DJ of the past 20 years, Tiësto's imagination and performance horizons are always expanding. After four years of intensive hardware and software development, we are proud that Tiësto instantly recognised what the Prime Series will do for him: it will enable him to perform even more creative and exciting shows for his audiences, worldwide."
Both units are available globally now and ship with the following MSRPs SC5000—1799.99€ X1800—1799.99€
For more info, visit www.denondj.com.
About Denon DJ
Denon DJ (www.denondj.com) is a leading manufacturer of equipment for professional and mobile DJs. Since the introduction of their first dual-rackmount CD player in 1992, Denon DJ has provided premium, innovative solutions for world-class performances night after night. Denon DJ is a member of the premier family of brands known as inMusic.
About Tiësto With a remarkable career spanning over 20 years, Tiësto remains one of the top dance music acts in the world. Revered for his live shows as well as for his production and remix work, Tiësto is a globally celebrated DJ that has been named "The Greatest DJ of All Time" by Mixmag and the #1 DJ by Rolling Stone. Through revolutionary moments such as being the first DJ to open the Olympic Games and headlining festivals like Coachella, Electric Daisy Carnival, Stereosonic, Tomorrowland, Ultra and more, he has helped pave the way for today's modern music landscape. His 2014 album, A Town Called Paradise, yielded Tiësto his first platinum single in the United States with "Wasted" [featuring Matthew Koma] and his first gold single "Red Lights." In February 2015, Tiësto was awarded a Grammy® in the Best Remixed Recording, Non Classical category for his remix of John Legend's "All Of Me." This was Tiësto's first Grammy® Award and second Grammy® nomination.
For more information on Tiësto, please visit: https://www.tiesto.com Redirecting... Login • Instagram https://www.youtube.com/tiesto https://www.twitter.com/tiesto Stream Tiësto music | Listen to songs, albums, playlists for free on SoundCloud