Hello,
I am looking for a little help with repairing my Prime 4. I am not sure if there a multiple issues or if there is one issue causing other problems on the board.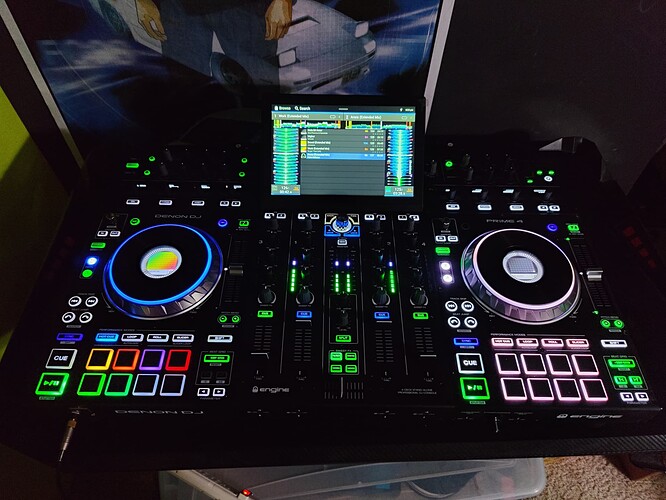 As you can see the left side boots up find with all colors for the buttons and such. The right side boots up immediately turning on all the LEDs on that side. Thats the first issue i am having. The second issue i have noticed is that no buttons work on either the left or right side except for the sample pad on both sides. The mixer buttons all work correctly. I bought this unit used and have come to realize that the guy i bought it from ripped me off. What i am hoping for is some help with identify what part of the controller is the culprit. So that i could potentially repair it. I think i have narrowed the issue to one of two boards. This one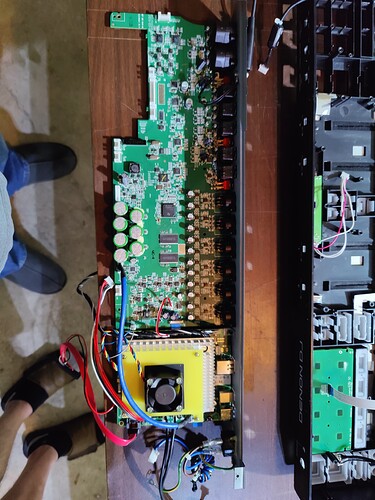 or this one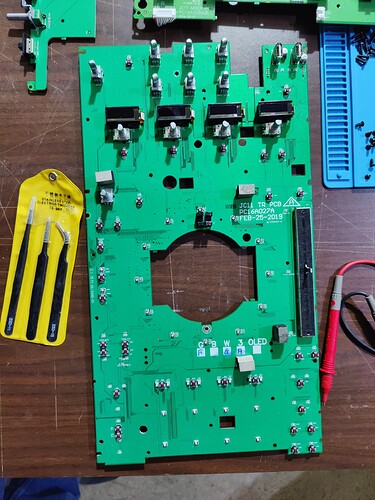 I am leaning more towards the second image, the deck 2/4 board, as it seems the board i receiving constant power, either by a bridged connection or power to ground bridge possibly. Does anyone have a schematic of this board so that i might be able to try an pinpoint where this might be happening. I am open to suggestions of things to try, as you can tell i have the controller in pieces right now. After opening the controller i was apparent that something was spilled on it, which wasn't visible from the top. But there is clearly some residue of some beverage inside the case.
Thanks