Hello guys
On SC5000M the lines on pitch fader was too far apart for me(for pitch riding). So I have created a little sticker in scale to have more lines (like on Pioneer gear).
Test version looks like this: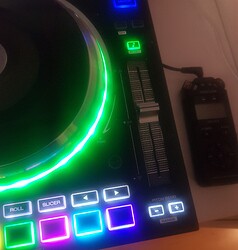 I am attaching source svg file with two different dividers and PDF but I am not sure if it was created in scale.
pitch sticker.pdf (3.5 KB)
Pitch sticker|210x297 (save as)