Looks like he's taking a trip on his acid spaceship

.
Well at least we get to see it.
Judging the those mounted gopro's, we are going to be seeing a lot more of em.
I wonder if a matching 2ch mixer was made to go with the new controller deck?
I think Denon is also due for a replacement for the mc7000 also.
Never thought of placing them that way. It would hurt my back!
But when should there be a presentation of these new products?
And if anyone wants a video about the video here's this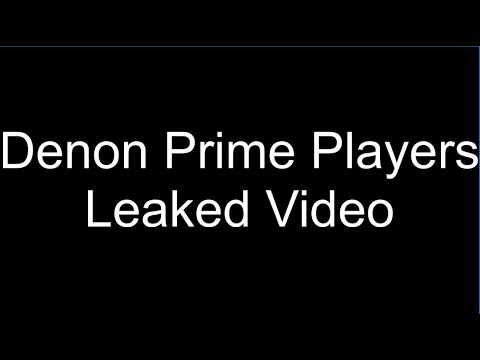 Denon could take over with DJs buying one full SC player and one slave SC player , as long as the pricing makes sense
I just want my SC's

Yeah I can CERTAINLY imagine by now!!
A captain's chair would have been nice addition to the set up.
Seeing his screen, I also miss a Wookiee…

Forget the Wookiee, I want the princess LayYa.

Haha. Modest, but she's a beauty.
I must be missing something but I think those look awful and the whole setup in that video is just way too much.
Im with you on that. Doesnt look appealing at all. Maybe when theyre announced with features, ill see a use for them.
I think we can all agree that the setup looks a little too much. But I really like the retro look. It's all for show btw😉
Now that's a real leak. Pretty sure it will be anounced soon (secondary controler and new firmware) Maybe the X-series mixer firmwares includes compability with the new 1.6 FW? Let's see
With such a small screen, I'm not expecting it to have any features except transport control eg: start cue, hot pads , etc.
I'd imagine all the loading and choosing of tracks and waveform display etc will be on the master deck screen. This device will probably just be controlling the second layer of a deck so that someone could buy one real 6000 and one of these half-price 6000s (a guess) and have effectively two decks for a fraction of the price
it looks like it has a grey LCD display