Hello folks,
in the history on both engine DJ desktop and engine OS the covert art is missing. It was never a big deal until I found out that in some situations, it displays the image correctly.
Master - Player 1 which contains the SD Card to share it with Player 2 over LAN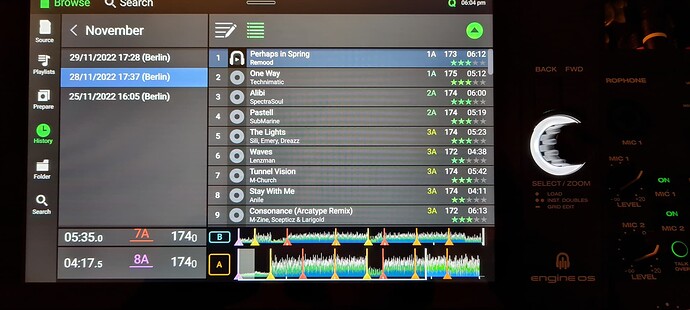 Slave - Player 2 which is conntected via LAN to get als infos from Player 1 over LAN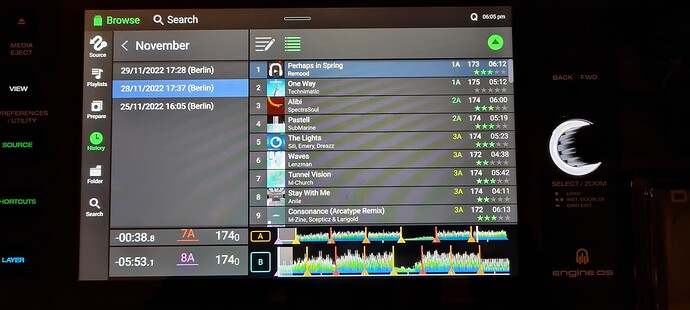 a part of the history list from Engine DJ Desktop
To summary, Covertart is missing on the Master Player but is shown on the second slave player. The two picture contains the same segment from the history list to show the different.
At the history list nn my Desktop / Engine DJ, the covert art is shown only on files which I have deleted.
Dont get me wrong, covertart overall is shown fine. Topic is about history list.
I found nothing on the forum for this so far. Its seems like a bug for me.
Would be glad for feedback about this.