This got posted on Reddit.
There is a deal at Guitar Center for the LC6000.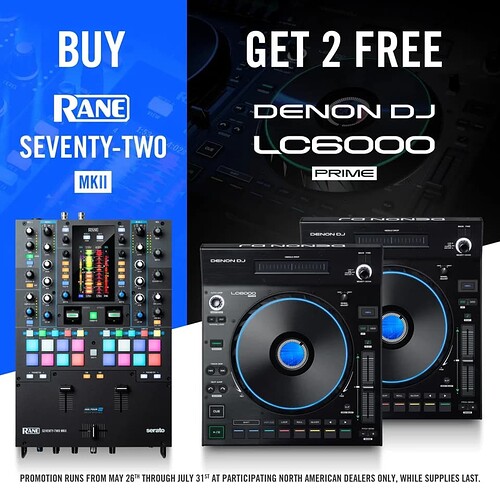 It's a deal everywhere (in the U.S.) for the record. Speaking as someone from 'everywhere'. : ) But yes, another killer deal. Inmusic knows how to move some units!
DJTechTools webshop also has the offer, support the small shops

Yes, please! Thank you! : )
Maybe better make in EU 2x rane 12 mk2?