I've just read on the Facebook that Inmusic, who already own Denon DJ and Numark and Akai and all sorts of other brands, have just brought Stanton into the inmusic group of companies.
Presumably it's for DJs who can't afford Numark products.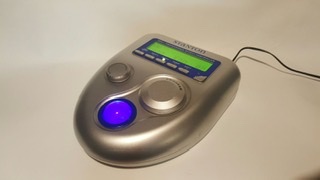 Got to say though, I really liked my Stanton track ball fx box when I was in my early days of just doing teen parties.
Apart from using their cartridges and stylus's and a chunky tube mixer with freaky ufo like fader caps back when I still did vinyl, I don't know what Stanton will bring into the inmusic camp but it can only be a good thing for Inmusic and Stanton both